THE UK'S ONLY CARBON NEUTRAL REUSABLE CUP SYSTEM
Designed to take the 'problem' of reusable cups away from bar operators, venues, festivals & brands
Event organisers and venues have always had two options available to when it comes to cups. Disposable, single-use plastics which historically are cheap and easy to dispose of, or reusables which were perceived as expensive and difficult to manage. As legislation changes and taxation designed to reduce our consumption of single-use kicks in, the need for a fully managed, sustainable reusable solution has suddenly become greater than ever. 
The ONE Planet ONE Chance® Reusable Cup System is the solution to this problem. Designed to give event organisers, brands, stadia and venues with peace of mind and comfort that a world-class solution is now available.
The ONE Planet ONE Chance® Reusable Cup System is a fully managed service, including the supply and delivery of the cups in our own trucks driven by our own people. On site, we supply and manage cup return points & provide 'binfrastructure', so your customer knows where to put their used cups. We also provide POS material giving the customer direction, as well as providing dedicated cup crews on site to let you get on with doing what you do best. 
Our cups are not fan cups or souvenir cups – we want them back so we can use them time and time again! We do all of this for a flat fee, with no loss charges!
Better still, our entire award-winning system is carbon-neutral. Our cups are delivered to us from a carbon-neutral source, and we offset our carbon emissions generated from our cup washing and transportation through the planting of trees right here in the UK.
Welcome to the ONE Planet ONE Chance® Reusable Cup System.
The ONE Planet ONE Chance® reusable cup system is easy for event organisers to implement, and easy for customers to understand.
The environment is at the heart of everything we do.
All our activities with the ONE Planet ONE Chance® Reusable Cup System at your event are carbon-neutral due to our 'carbon-offsetting through UK tree planting' initiative.  
Use our calculator to see how many trees will be planted in the UK as a direct result of our activities at your event.
We work closely with SeQueSTeR who take care of our carbon reduction and offset requirements.  We calculate what the carbon impact is of using our reusable cup scheme at your event, and SQSTR plant trees in designated UK-based woodland and forests to absorb this carbon equivalent. SQSTR maintains the planted forests for their lifetime, ensuring maximum sequestration of carbon, therefore increasing your green credentials and improving your environmental sustainability. SQSTR forestry projects are verified by the Woodland Carbon CO2de. Please visit our FAQ page for more information.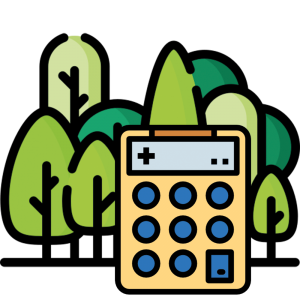 Unbreakable
300+ uses
Branded ONE Planet ONE Chance®
Also branded 'Reuse Me Return Me'
Made in the EU
100% recyclable
Stackable
Lightweight
St Luke's Bombed Out Church in Liverpool City Centre is a wonderful but tricky venue to operate. As a managed ruin operating a garden bar and cafe in the grounds, whilst hosting theatre, film and other shows inside the walls, we obviously have a need for glassware, but we have one major issue and that is the lack of running water onsite. Being conscious of our environmental footprint, Event Cup offered us the ideal solution, with good quality cups with an eco friendly cleaning service. The company has been a pleasure to work with and very responsive to our needs."
"SQSTR have enjoyed working with John and the ONE Planet ONE Chance scheme, due to their incredibly progressive attitude to the environment. They concentrate on providing an exemplary service for their clients but not at the cost of the environment - this is great to witness, and I am sure they will continue to grow from strength to strength in the future."